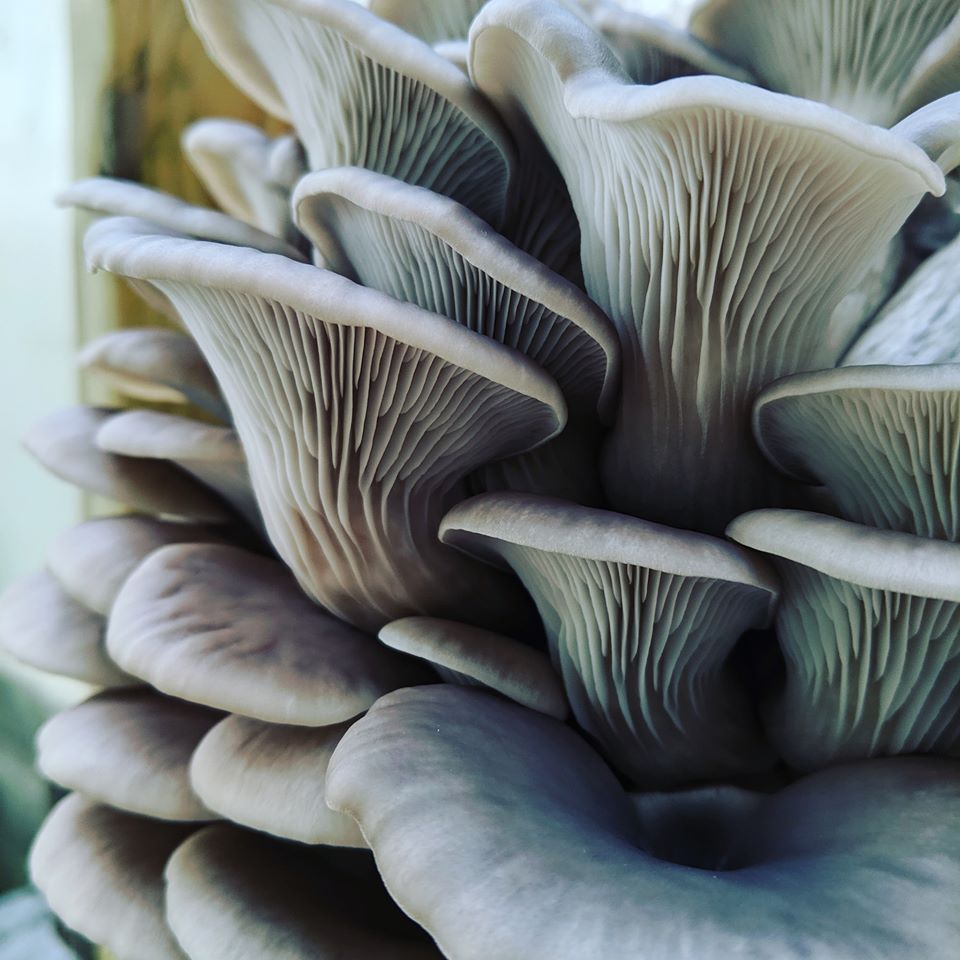 Michigan Oyster Mushroom
---
PICKUP and LOCAL DELIVERY ONLY!!

Discovered in the wilds of Michigan in 2015 and cloned in our home laboratory; this hearty oyster is a favorite of both chefs and market customers alike, with a unique flavor unknown to commercial varieties.. One of the most versatile mushrooms we sell; their firm texture imparts a greater shelf life, better appearance, and superior mouth-feel over most oyster mushrooms.
---
Terms and Conditions
Orders Will Be Processed In 2-3 Business Days, Occasionally Crop Adjustments May Result In Delays of 1-2 weeks. We Will Do Our Best To Promptly Inform You of Any Such Delays.

Specifications for Michigan Oyster Mushroom
Weight

1/2 Pound

or

1 Full Pound

or

3 Pound Case