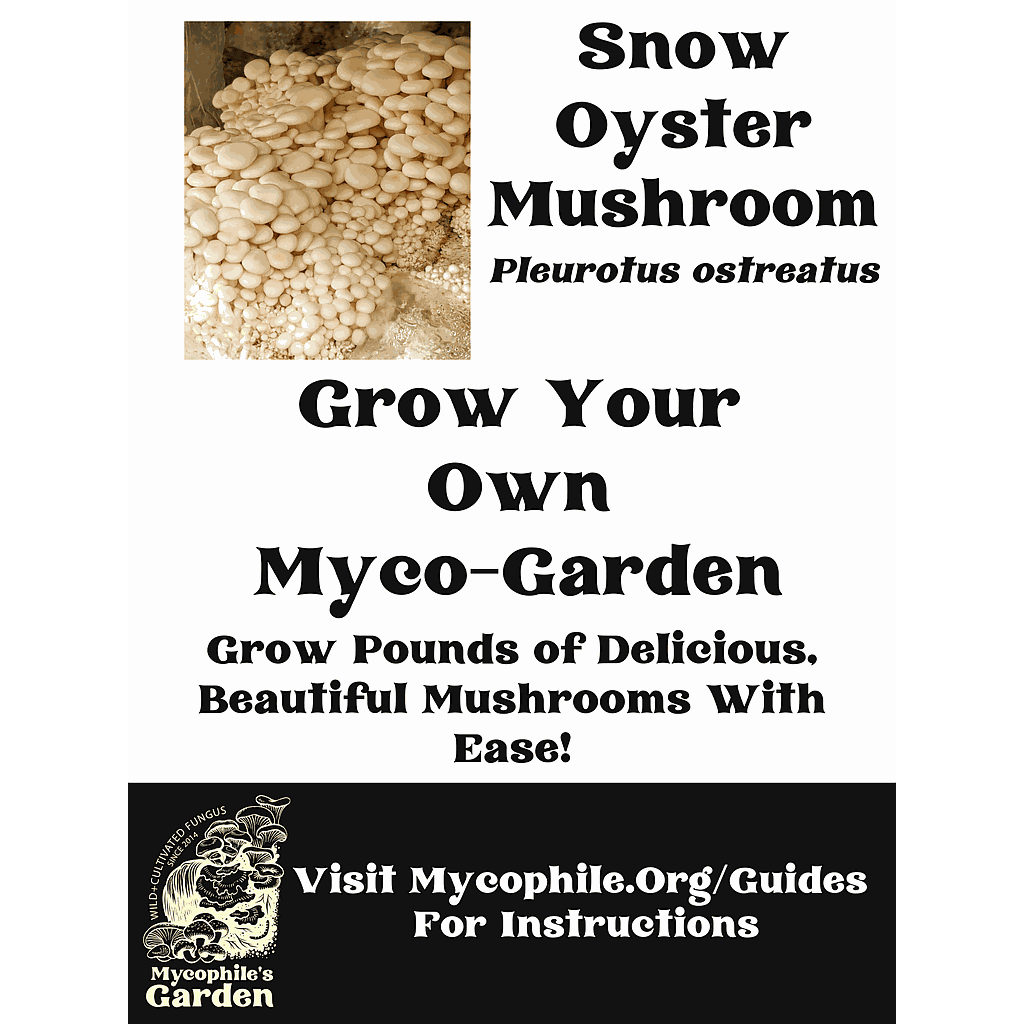 Grow Kit - Snow Oyster
---
Terms and Conditions
Orders Will Be Processed In 2-3 Business Days, Occasionally Crop Adjustments May Result In Delays of 1-2 weeks. We Will Do Our Best To Promptly Inform You of Any Such Delays.

Brilliantly white, with a mild, delicate flavor, Snow Oysters become intensely savory when well sautéed over a medium-low heat until brown and crispy on the edges. Lacking in the earthiness traditionally associated with mushrooms, Snow Oysters are more akin to a mild white meat in flavor. Best grown below 70 degrees, these are a great candidate for home cultivation.

Grow your own mushrooms at home in just a couple of weeks! Our kits take all the hard work out of mushroom cultivation. Simply cut some holes in the bag, introduce it to a humid, shady area and watch your mushrooms grow in just a matter of days! These full size production kits are the same we use at our farm and can produce 3-5 lb of mushrooms each; nearly twice as much as you might get from some similarly priced kits.